Fencing for Schools
We understand the importance of school safety – schools have an obligation and duty of care to keep pupils safe. It is essential that high quality fencing for schools is installed to ensure that safety is maintained.

Noble Fencing have a range of high quality and cost efficient school fencing systems available to ensure that school boundaries are kept secure and also that internal playground and sports areas are fenced in the correct way. Let us take the hassle out of installing your schools new fencing – Why not contact us now for more information?

Fencing for schools is one of Noble Fencing areas of expertise. We can supply and install a choice of solutions for your school- whether you want high security fencing like palisade or an aesthetic mesh fence for internal boundaries.

Not sure what type of fencing you require? Don't worry we'll be able to help. Not only have we had over 90 years experience in the fencing industry, supplying hundreds of schools with secure fencing, we manufacture a lot of our own fencing so we are confident of the quality and durability of our fencing.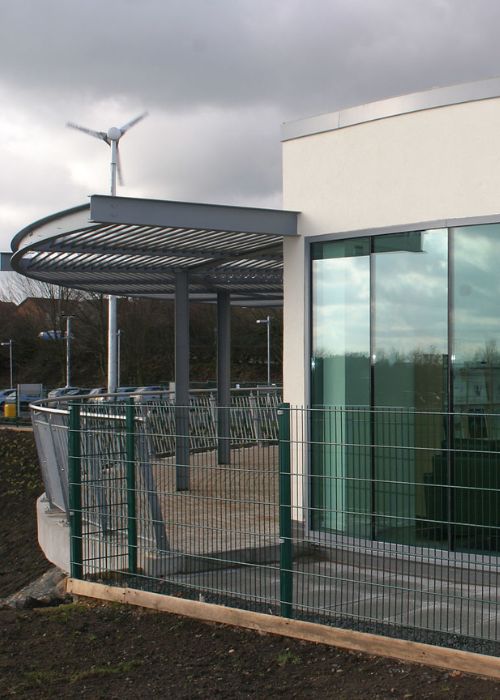 Your Needs
It can be difficult to assess exactly what your school fencing needs are and this is where Noble Fencing can help:
- Noble Fencing have decades of experience in the education sector supplying and installing fencing for schools in England.
- We will take care of the whole process for you, from the initial site visit to measuring up to site preparation to final install of your school fencing.
- We are able to give advice to help with Ofsted safeguarding visits.
- We manufacture our own fencing (palisade fencing, mesh fencing, vertical bar fencing, bow top fencing, pedestrian barriers) which means you get exactly what you want at a more competitive price. If you want something we do not make, we can get it for you. All our people who visit the site are CRB checked.
- Because we manufacture our fencing, any difficult fencing layouts can be catered for as we will bespoke manufacture depending on what you need on site.
- We not only do fencing but all types of access control too – manual gates, automatic gates, sliding gates, barriers and more.
We ensure that all of our fencing meets the highest quality standards to make the school environment a safe place.